You can talk to someone from the North Pole and they will know what Louis Vuitton is. But the quetsion is, do you know who he is and how this great empire came to be?
Louis Vuitton Malletier (August 4 1821- February 27 1892), was born in Jura, France. At the ripe age of 14 he moved to Paris and eventually he was making and designing his own suitcases for royalty and even Napoleon. His unique trunk design was a flat top that enabled the suitcases to be stackable and the material he chose is what made the trunks water resistant rather than the rounded tops which could not be stackable. Imitation of the LV designs isn't a new thing, it started a long time ago.
In 1998, Marc Jac0bs was named art director along side Jae until today. He was the inspiration behond the cherry blossom design and the couloured monogram pattern.
Louis Vuitton is know for its famous brown and beige monogram, which is a laquored canvas material, not leather. This print has been reproduced and copied with so many itterations of the original design.
To learn more about LV fashion history, I would suggest
this site
.
There is a dispute right now on Wikipedia about the content on LV... it's quite a funny read :)
Do you own any Louis? Maybe a fake?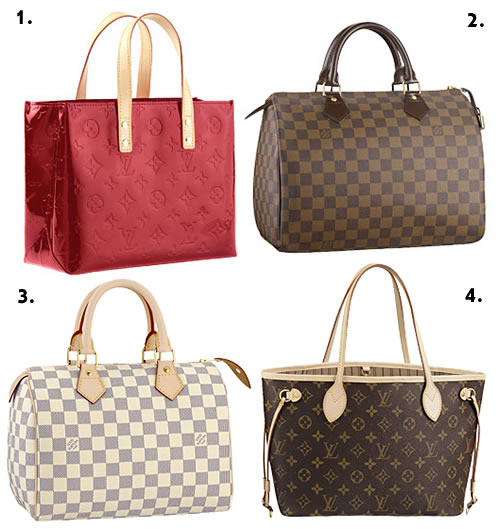 Tell me what is your favorite accessory? Wallet, clutch, purse?